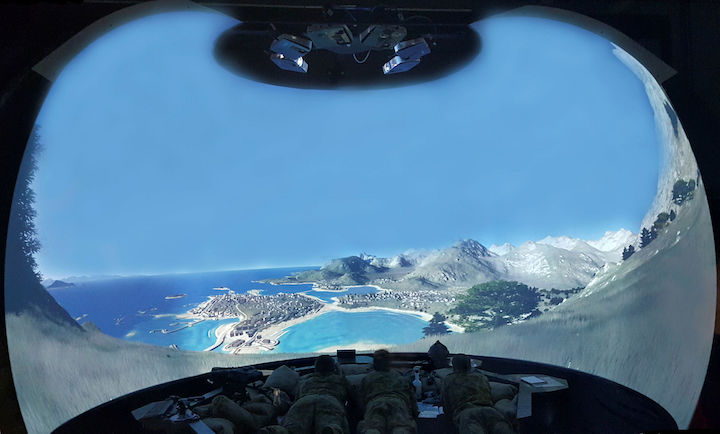 The Department of Defence is conducting an open approach to market to procure ICT end user support services for Defence staff, military bases, offices and locations across Australia.

Eight new Digital Terminal Control System simulators will be coming online next year as the Department of Defence puts contracts out to market.

The Services in this RFT are divided into the following (each a Service Tower):

National Deskside Support Services;
Service Desk Services; and
SIAM Services
Minister for Defence Industry, Christopher Pyne today announced a $40 million contract with Rockwell Collins Australia to supply the simulators. The project has been subject to long delays.
Minister Pyne said the contract includes operator and maintenance support and built on the acquisition of three interim systems in March this year, with 80 per cent of the contract value to be spent in Australia.
"This contract will create seven new jobs in Perth, Sydney, Newcastle and Puckapunyal, on top of the four jobs created under the earlier contract," Minister Pyne said.
"The DTCS itself is a state of the art computer-based capability which uses specialised software and hardware equipment to identify enemy targets with greater speed and accuracy."
"These simulators will equip our soldiers with the skills necessary to use the DTCS to coordinate battlefield fire from artillery, mortars, helicopters, naval ships and fighter aircraft."
"It also provides our personnel with the ability to work with multiple Australian and coalition land, air, and sea platforms to engage the enemy."
"The simulators provide an environment which can be difficult to replicate in live training, they provide a realistic, cost effective and safe alternative."
"The purchase of these systems demonstrates our commitment to using Australian defence industry to improve and modernise our training equipment."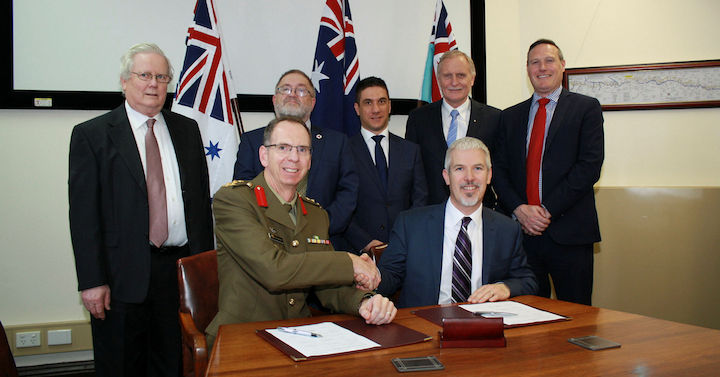 Photo: Contract signature for acquisition and support of eight Digital Terminal Control System Simulators. Front - Brigadier Ed Smeaton, Director General Land Manoeuvre Systems Department of Defence and Mr Nicholas Gibbs, Managing Director Rockwell Collins Australia. Back, left to right - Mr David Streatfeild and Mr Michael Cronin (Department of Defence), Enver Eyiam (Rockwell Collins Australia), Jim Walker (Rockwell Collins) and Des Baxter (Rockwell Collins Australia).
The new simulators will be installed at bases in Brisbane, Townsville, Darwin, Perth, Sydney, Williamtown and Puckapunyal.
Delivery of the simulators is planned to commence in May 2018 with the final simulator expected in December 2018. The IT Services tender is one of several Defence tenders currently available at Australian Tenders.
See also:
More Defence Tenders for Australian Companies